Have you ever dreamed to be with your family or your lover floating in the middle of the night on a modern cruise.
With romantic and quiet space, watching the moon and stars, far away there is a brilliant light shining from the coastal city of Nha Trang.
The luxury cruise is equipped with extremely modern facilities but still bold classical dignified. It is very suitable for a party to date or warm affection for the couple.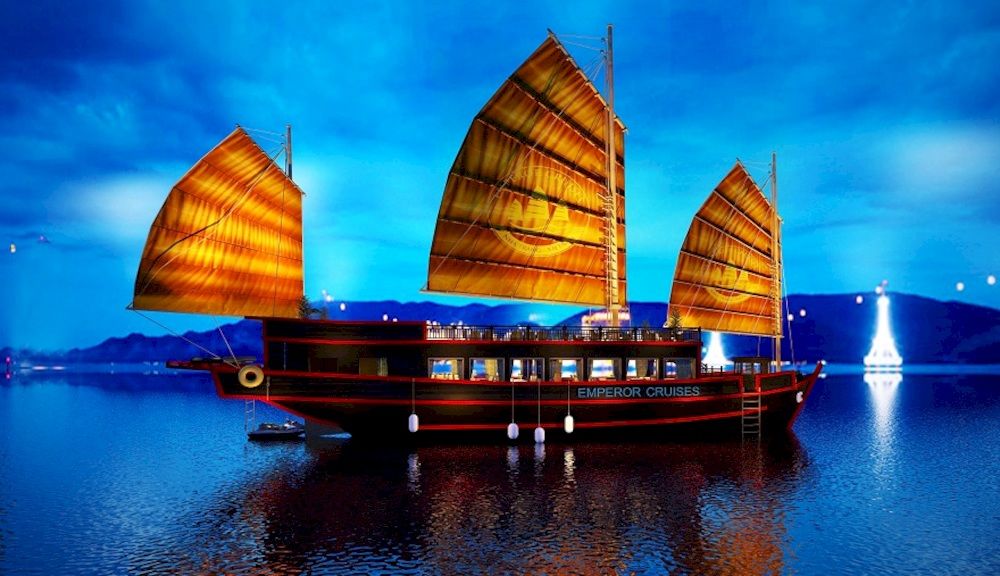 With cruise activities in Nha Trang, you can choose the time of day sightseeing as discovery day cruise with lunch or sunset cruise depending on your preference for sunbathing or want romantic scenery of sunset.
Reference price is 90USD / person.
With a cruise tour in Nha Trang, you will be picked up at the hotel and welcome warmly from the experience manager, throughout the tour you will be introduced to Nha Trang Bay, interesting things about culture, people of Nha Trang and things to keep safe while traveling in Nha Trang.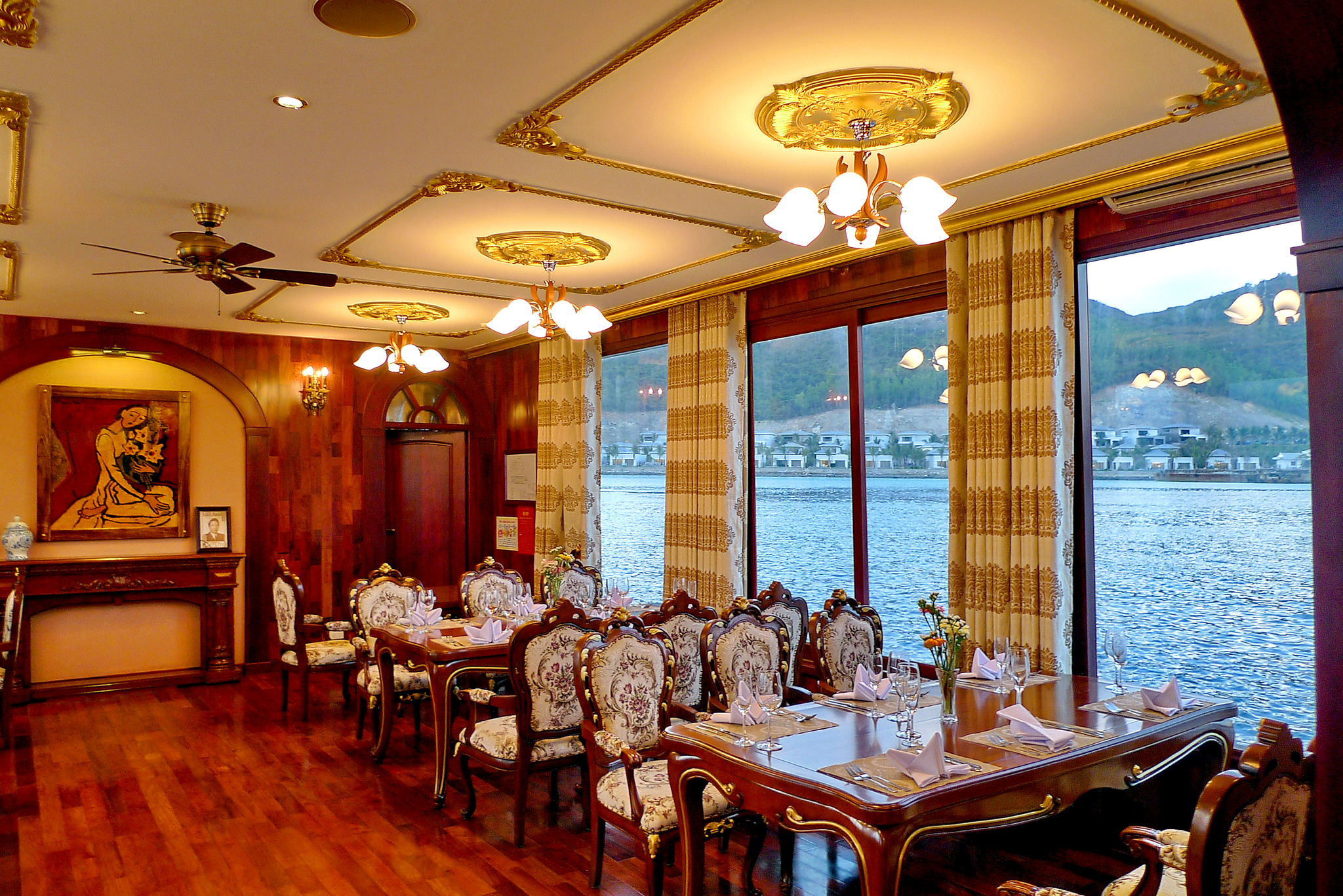 Sunset cruises will include a 5-course dinner with fresh seafood from Nha Trang and many drinks such as coffee, tea, juice, alcoholic drinks, non-alcoholic beverages. There is also a cocktail with finger foods and live music.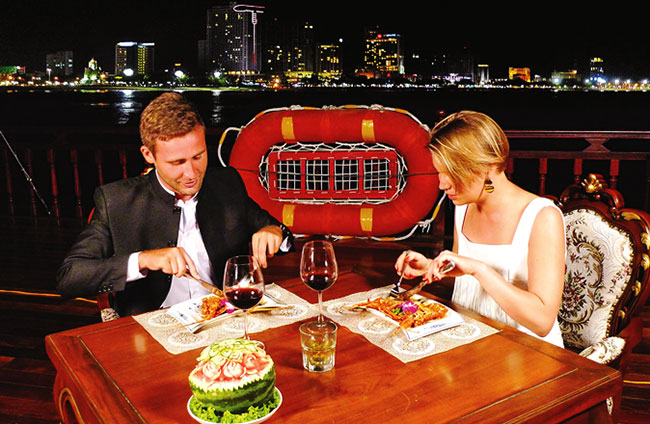 With day cruise tour, you can enjoy lunch with 9 dishes and 4 coupons of coffee, tea, juice, alcoholic drinks, and non-alcoholic beverages. This tour also offers you the tools to dive and watch the coral reef and enjoy the sea cocktail party such as snorkel mask, snorkel, fins, fishing gear, and kayak, transparent kayak, sunbathing, floating bar.

Read more: