Ba Ho waterfalls is one of must-visit attractions in Nha Trang, this place will give you the most enjoyable experience when visiting Nha Trang.
Ba Ho Waterfalls is exactly the same as its name in Vietnamese, "Ba Ho" means "three lakes". This is a favorite place for young people who like to explore the jungle and challenge themselves to conquer the cliffs or cross the streams. Ba Ho is a favourite destination in Nha Trang for climbing, hiking, kayaking, swimming, picnics and fishing.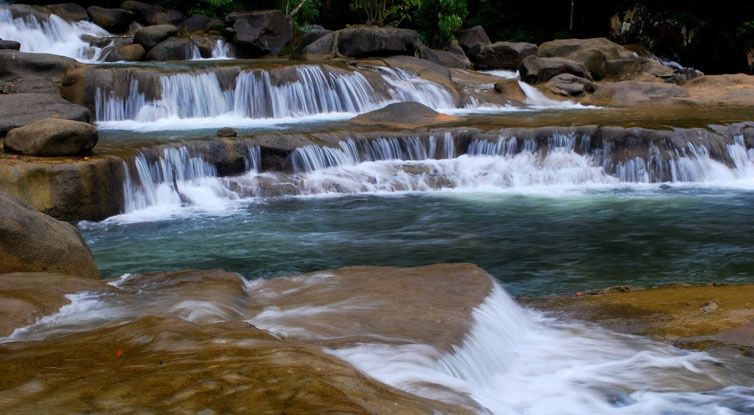 Ba Ho tourist area is about 25km away from the center of Nha Trang city so you should rent a good motorbike with full gas and make sure your tires are inflated. Moreover, you have to prepare a good pair of shoes to explore full the journey and a swimsuit to enjoy the cool and fresh water.
Let's start exploring the way to interesting places in Nha Trang !
On the way you will discover the beautiful scenery of the sea, the famous resorts, the green fields or fish cages of the fishermen are farming and fishing.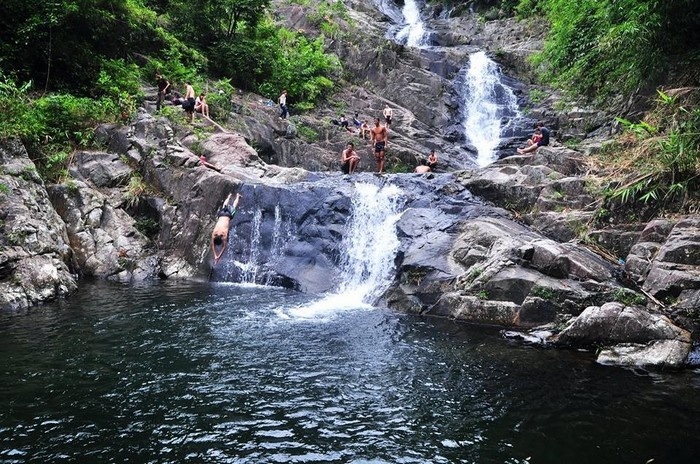 The Ba Ho tourist area is open from 8am to ensure sunlight and to remove harmful insects such as mosquitoes. The lake originates from a 600m high stream on Mount Hon Son, which flows through the primeval forest and forms many cascades down to three lakes with 3 different elevations. This creates an interesting landscape and stimulates the curiosity and exploration of the visitors when coming to Ba Ho Nha Trang.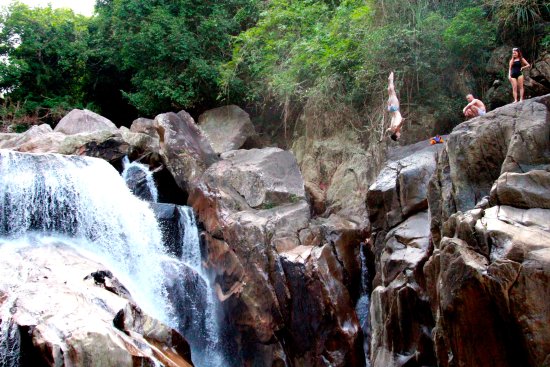 Discovering each lakes you will be resting by the cool water, watching the green nature and listening to the whispering whine of the insects, birds, will be great for those who love the beauty of wilderness.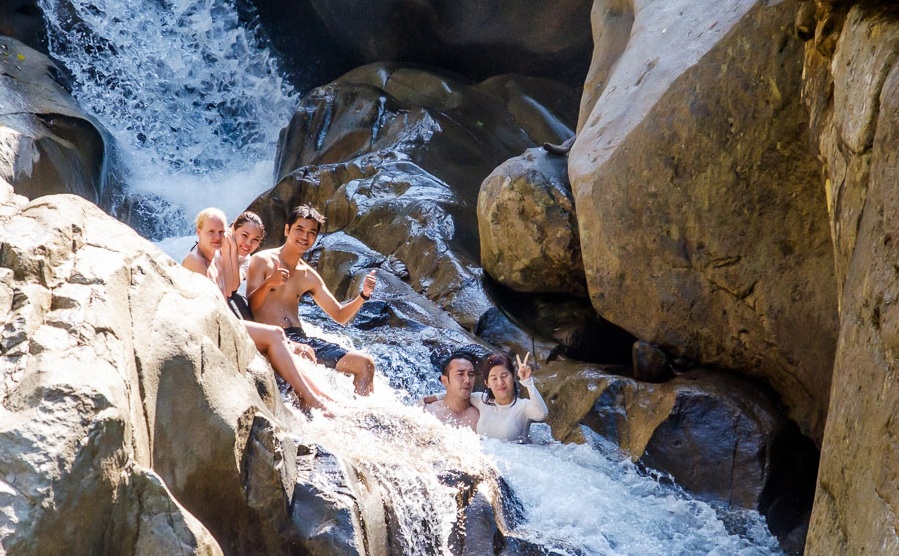 Here you can easily explore the primeval forest without fear of losing, because you just follow the red arrows under the feet, you can easily find the right path to three lakes. The favorite game of the tourists when coming to Ba Ho is to experience the high jump from the cliff to the lake, will enjoy it. More than that, you can prepare a few snacks and drinks to enjoy it after you have finished the journey.
Read more: