I have introduced you top 5 specialty foods to eat in Nha Trang, in addition to exploring traditional Vietnamese and street food in Nha Trang, This ia a place to a diverse array of Asian, European cuisines, including Indian curries Japanese sushi, Korean rice, … and many other delicious dishes of the world are all present in this beautiful coastal city to meet the needs of enjoying the cuisine of visitors on Nha Trang.
Now I will lead you to the good and famous restaurants  in Nha Trang to enjoy seafood in Nha Trang and many delicious dishes from countries around the world.
1. Sailing Club Nha Trang Resort – (058) 3 826 528
Address: 72 – 74 Tran Phu, Loc Tho, Nha Trang City, Khanh Hoa
Hours of operation: 10am – 2am the following morning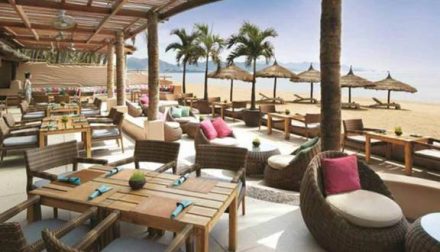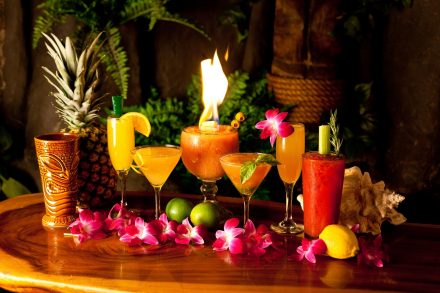 This is a coastal restaurant in Nha Trang with beautiful, luxurious and famous space in Nha Trang. This place is suitable for you to enjoy the delicious food, watching the sea, listening to music and sip beer, cocktail or wine. This is the restaurant you should try first when coming to Nha Trang.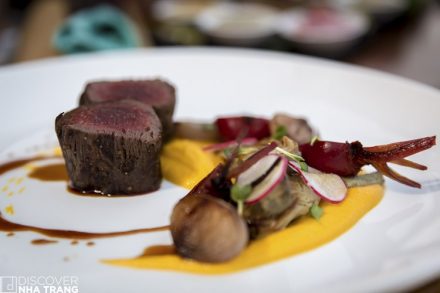 2. Louisiane Brewhouse – (058) 3 521 948 or (058) 3 521 831
Address: Lot 29 Tran Phu, Nha Trang City, Khanh Hoa
Hours of operation: 7am – 1am the next morning

This is also one of the best restaurants in Nha Trang beach with beautiful sea view. Fresh beer is a favorite beverage with a very interesting combination of yellow beer, black beer, red beer mixed with passion fruit, honey … This is where you should go to enjoy the food. delicious attractive.
3. Champa Island Restaurant – (058) 3 827 827
Address: 304 Hai Thang Tu, Vinh Tho, Nha Trang City, Khanh Hoa
Hours of operation: 9am – 11pm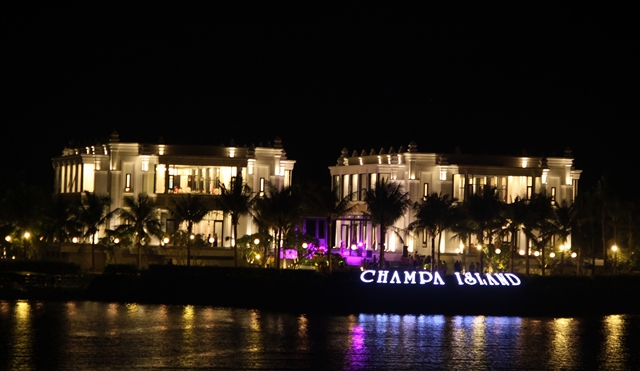 In addition to the coastal restaurants, Champa Island Restaurant is unique when the restaurant is located on a small island on the Cai River. This place has a dream landscape with beautiful architecture and enthusiastic service staff.
4. Pizza Giang – (058) 6 299 432
Address: 18/6 Tran Hung Dao, Nha Trang City, Khanh Hoa
Hours of operation: 10am – 9pm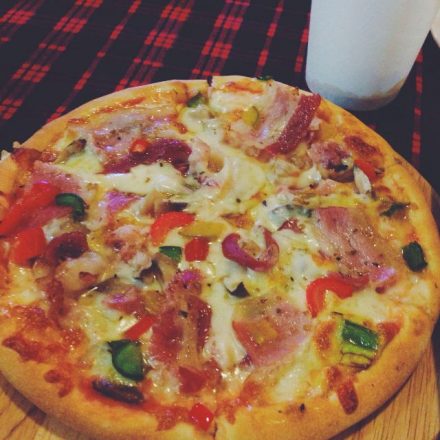 If you are a western food lover with fast food, Pizza Giang can meet your needs with such things as pizza, salad, fries, pasta … With address near the city center, This is the favorite point of couples, office workers and foreign tourists. The price for each dish extremely reasonable, just delicious cheap.
5. Oh! SuShi Bar – (058) 3 525 729 or 0908 822 117
Address: 17C Hung Vuong, Loc Tho, Nha Trang City, Khanh Hoa
Hours of operation: 9am – 9pm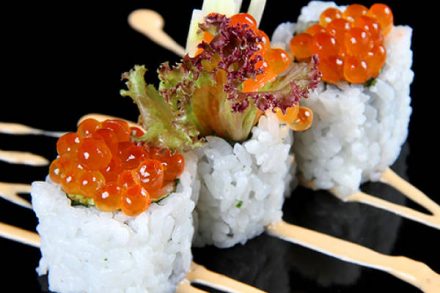 This is the best Japanese style restaurant in Nha Trang with famous dishes such as sushi, baked goods, salmon eggs, octopus, tuna …
6. Zallo Buffet – 0931 644 456
Address: 3 Tran Quang Khai, Nha Trang City, Khanh Hoa
Hours of operation: 16h – 23h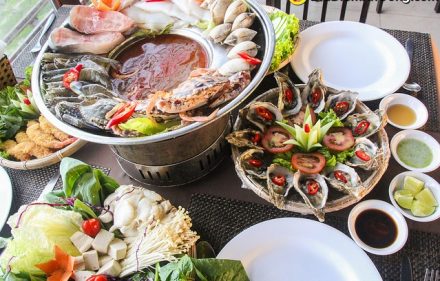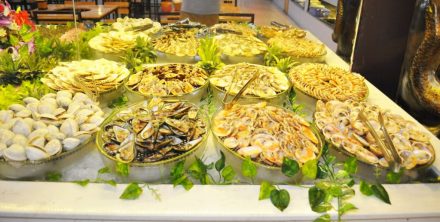 You are seafood enthusiasts, Zallo Buffet is a famous restaurant in Nha Trang with seafood buffet style and seafood hotpot at only 250,000 VND / person. With more than 100 dishes ranging from processed to fresh seafood, beef, fish, eel, frog … and many dishes with extremely rich. You can bake grease, garlic butter or dip hot as well. In addition, the service staff are also friendly, can help you bake, besides that Zallo Buffet also serves the corporation, the company … the party extremely bustling.