In addition to the famous Japanese restaurants in Nha Trang, Korean restaurants also bring a unique and delicate cuisine. Come to Nha Trang to join the tours in Nha Trang, enjoy the world cuisine in Nha Trang is also very interesting, that Korean food is an attractive choice for all visitors to Nha Trang.
1. Kim Chi Restaurant – 82 Huynh Thuc Khang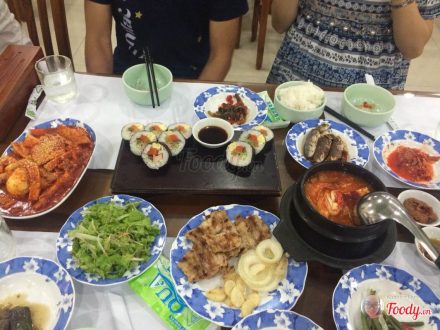 This is the first Korean restaurant in Nha Trang, the food here is exactly the taste of Korea by the Korean owner processing, but after years of receiving comments from customers. The taste here is more suitable for the taste of the Vietnamese. The clean restaurant space is located on a fairly quiet and cool road in the air-conditioned. The restaurant serves a variety of delicious dishes and is loved by families to enjoy lunch and dinner.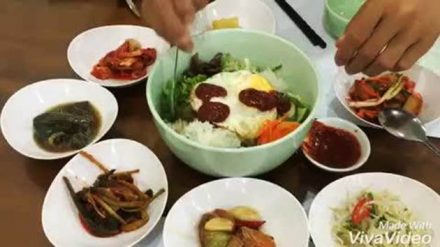 2. Viet Han Restaurant in Nha Trang – 20F Ly Tu Trong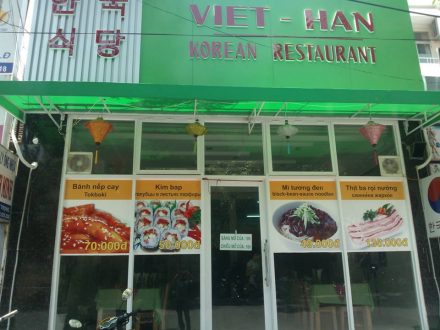 Viet – Han restaurant is a Korean food restaurant in Nha Trang with restaurant space designed in deep brown color and warm Korean. The set of tables and chairs are neatly arranged and beautiful to feel spacious, cool.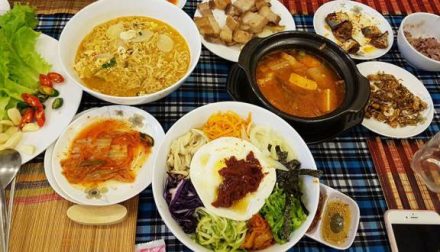 The restaurant offers authentic Korean cuisine while serving traditional dishes: Korean rice, tokbokki, Korean noodles, kimchi, Korean rice rolls, grilled bacon, kimbap…. In addition, the restaurant serves a lot of kinds of hot pot in Korean style such as fried pork, fried squid, fried fish, seafood pancakes, fish dishes …Each dish is a different ways for you to feel great, especially when the weather is cold.
3. GoGi House – Lotte Mart Nha Trang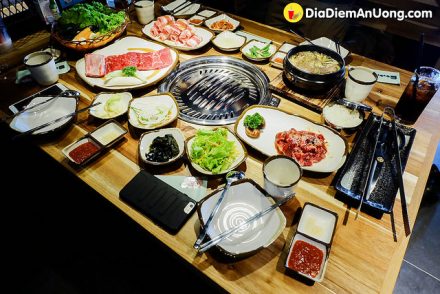 GoGi House is a famous restaurant of delicious and quality grilled beef such as American beef ribs, lean American beef, fresh ribs … Besides, there is no lack of traditional Korean dishes such as cold noodles, tokbokki, … and many drinks made with Soju very attractive. Service staff at GoGi House extremely enthusiastic, will help you grill and change the grill regularly to ensure quality meat.
With the barbecue here you always get free panchan dishes and can add more as you like.
In addition, the panna cotta here is very delicious, including the famous ice cream Bingsu of Korea with tropical fruits.
Besides enjoying the cuisine at the famous restaurants in Nha Trang, the participation in exciting activities in Nha Trang is something that many visitors want to.
You can join attractive tours with American Jeep or beach activities will be memorable while traveling in Nha Trang.